An Update on How Anti-Money Laundering Initiatives Affect Estate Planners
Date:
Thursday, October 5, 2023
REGISTRATION FOR THIS EVENT IS CLOSED
WALK-INS ARE NOT GUARANTEED A MEAL
CASH OR CHECK ONLY AT THE DOOR
LUNCHEON PROGRAM
THURSDAY, OCTOBER 5, 2023
NORTHWOOD CLUB
6524 Alpha Road, Dallas, Texas
(Lunch is served Noon-12:30; Program 12:30-1:30 P.M.)
RESERVATION DEADLINE: PAYMENT MUST BE RECEIVED BY SEPTEMBER 27 (5:00 P.M.) REGISTRATION WILL NOT BE AVAILABLE AFTER THE REGISTRATION DEADLINE.
AN UPDATE ON HOW ANTI-MONEY LAUNDERING INITIATIVES
AFFECT ESTATE PLANNERS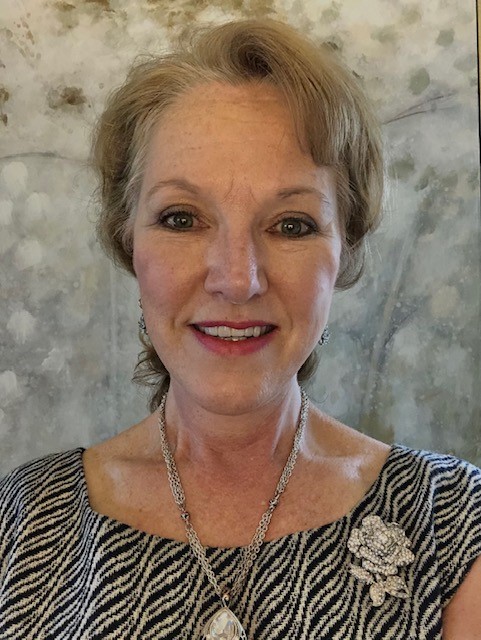 NANCY HENDERSON
Sponsored by Parkland Foundation and Hancock Whitney Bank
The beneficial ownership reporting requirements of the Corporate Transparency Act (CTA) become effective on January 1, 2024. The CTA will require the disclosure to FINCEN, of the names, physical addresses and other personal information for individuals who directly or indirectly own or control 25% or more of the ownership interests of limited partnerships, limited liability companies, corporations, and similar registered entities, as well as for those who are senior executives or otherwise in effective control of the entity, and to keep that information current on an ongoing basis. Most FLPs and FLLCs, and the trusts that own them, will be subject to the beneficial ownership reporting requirements. There are ways, however, to minimize the burdens the CTA will impose upon us and our clients. This presentation will discuss the basic principles of the CTA, how they apply in particular to trusts and to trustees, and how to best prepare ourselves and our clients for January 1, 2024.
Nancy G. Henderson is a Founding Partner of Henderson, Caverly & Pum LLP, with offices in San Diego and Rancho Santa Fe, California. The firm specializes in estates and trusts matters (planning, administration and litigation) and family law mediation. She has served for 22 years as a Managing Partner of the firm and as Chair of the Estate Planning Group. She has spoken and written extensively on estate, gift and generation skipping tax planning, and has presented outlines on numerous estate, taxation and charitable planning subjects through various organizations around the country over her 32-year career. She obtained her bachelor's degree from Duke University and her law degree from the Boalt Hall School of Law at the University of California at Berkeley.
There is continuing ed credit pending for this presentation. The presentation will be posted on the website document library a few days prior to the presentation.
Please register online with a credit card payment on the website: scroll down to the bottom of the page and register. LOG IN IS NOT REQUIRED TO REGISTER. If you need a receipt, print out the confirmation page (receipt will not be sent to a 3rd party).
WE WOULD LIKE TO THANK OUR MEETING SPONSORS: Armanino, Bessemer Trust Company, Carter Financial Management, Communities Foundation of Texas, Frost Bank, HighGround Advisors, Parkland Foundation, Mercer Advisors, The Catholic Foundation, Heritage Auctions, Regions Bank, Happy Trust Company, The Dallas Foundation, Hancock Whitney Bank, Security National Bank, Saville, McBride & Associates at Merrill Lynch Wealth Management, Commerce Bank, EisnerAmper and JP Morgan. WE WOULD LIKE TO THANK OUR PATRONS: Davis Stephenson, Heritage Auctions, EisnerAmper, Argent Trust, Glast Phillips Murray, Forvis, Stout, Carr Riggs & Ingram, C3 Financial Partners, View Capital Advisors, Neuhoff Hunt, Phillips, Abmeyer Wealth Management, Huselton, Morgan & Maultsby, Prosperity Bank and Paratus Financial.
IMPORTANT: PLEASE READ BELOW!
SIGN IN SHEETS WILL NOT BE AVAILABLE AT THE MEETING!!
THE CONTINUING EDUCATION SUBMISSION LINKS ARE DISPLAYED IMMEDIATELY AFTER REGISTRATION. SIGN-IN SHEETS WILL NOT BE AVAILABLE AT THE MEETING. SUBMIT ATTENDANCE AFTER THE MEETING WITH THE LINKS. SUBMISSION DEADLINE: 10/11/23
PLEASE NOTE SPECIAL MEAL REQUEST IS NOT AVAILABLE FOR THIS MEETING