The Criitical Role of Family Governance in Today's Estate Planning
Date:
Thursday, May 5, 2022
Location:
Doubletree (Campbell Centre)
Speaker:
Tom Rogerson (GenLegCo)
Registered for this event? Login now to view additional event details.
"IN-PERSON" LUNCH MEETING
THURSDAY, MAY 5, 2022
DOUBLETREE HILTON
8250 North Central Expressway, Dallas
(Virtual Option Not Available/Presentation Will Not Be Recorded)
(Lunch is served Noon-12:30; Program 12:30-1:30 P.M.)
RESERVATION DEADLINE: PAYMENT MUST BE RECEIVED BY APRIL 27 (5:00 P.M.) REGISTRATION WILL NOT BE AVAILABLE AFTER THE REGISTRATION DEADLINE.
BACK TO THE FUTURE:
THE CENTRAL ROLE OF FAMILY GOVERNANCE
IN TODAY'S ESTATE PLANNING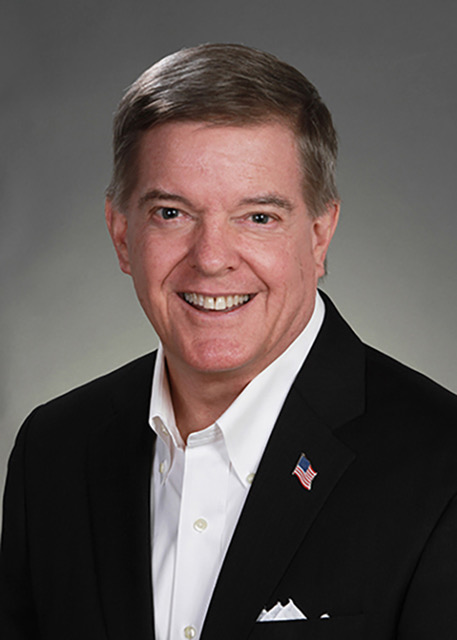 TOM ROGERSON
Sponsored by Frost Bank
Before there were estate taxes, there was estate planning, but it was about the people, process, possessions, places, and THE FAMILY PURPOSE. Without shared purposes, there is often separation and conflict. Many estate planning strategies actually make family governance and harmony more difficult. Can planning help a family go from unhealthy independence to healthy interdependence, and then can the plan endow the process? See how a "seven-step process to healthy family governance" can become a critical part of your practice and your client's success. Tom Rogerson is a recognized leader and pioneer in family governance and legacy planning. Using his Seven-Steps to Healthy Family Governance, Tom has worked with over 260 families facilitating family meetings focusing on: transparent communication, entrepreneurial motivation, philanthropic vision, legacy planning, succession development and then endowing the process for the future, all to create a generational family bond. In 2017, Tom teamed up with his wife, a certified relationship coach, and started GenLeg Co., Inc. Together they provide guidance and education to families and their advisors, helping them transition significant capital, both financial (tangible) and human (intangible), from one generation to the next. He holds a bachelor's in Economics from Ithaca College.
There is continuing ed credit pending for this presentation. The presentation will be posted on the website document library a few days prior to the presentation.
Please register with a credit card payment: scroll down to the bottom of the page and register. LOG IN IS NOT REQUIRED TO REGISTER. If you need a receipt, print out the confirmation page (receipt will not be sent to a 3rd party).
WE WOULD LIKE TO THANK OUR MEETING SPONSORS: ARMANINO LLP, BESSEMER TRUST COMPANY, CARTER FINANCIAL MANAGEMENT, CHILDREN'S MEDICAL FOUNDATION, COMMUNITIES FOUNDATION OF TEXAS, TEXAS WOMEN'S FOUNDATION, FROST BANK, HIGHGROUND ADVISORS, PARKLAND FOUNDATION, TRUIST, QUEST CAPITAL MANAGEMENT, THE CATHOLIC FOUNDATION, VAQUERO WEALTH MANAGEMENT AND HERITAGE AUCTIONS. IN ADDITION, WE WOULD LIKE TO RECOGNIZE THE PATRONS: BISIGNANO HARRISON & NEUHOFF, MCBRIDE & ASSOCIATES AT MERRILL LYNCH WEALTH MANAGEMENT, STOUT, RGT WEALTH ADVISORS, CARR RIGGS INGRAM, HERITAGE AUCTIONS, GLAST PHILLIPS & MURRAY, EISNER AMPER, THE WEEKS LAW FIRM, NATIONAL TRANSACTION ADVISORS, DAVIS STEPHENSON, PLLC AND TARLETON + BOSWELL LAW FIRM. THE PATRON PROGRAM PROVIDES ADDITIONAL FUNDS TO SUPPORT THE COUNCIL'S ACTIVITIES.
PAYMENT IS REQUIRED FOR MEETING REGISTRATION.
$37 - Member (program and meal)
$25 - Member (program only/no meal)
$50 - Guest (program and meal)
PLEASE READ IMPORTANT NOTE BELOW!
IMPORTANT NOTE:
SIGN IN SHEETS WILL NOT BE AVAILABLE AT THE MEETING!!
THE CONTINUING EDUCATION SUBMISSION LINKS WILL BE DISPLAYED ON THE RSVP CONFIRMATION RECEIPT IMMEDIATELY AFTER REGISTRATION. SAVE THE LINKS FOR THE DAY OF THE MEETING!