Mum's the Word: Maintaining Client Confidentiality
Date:
Thursday, January 6, 2022
Speaker:
Jeff Chadwick (Winstead)
Registered for this event? Login now to view additional event details.
NOTE: IF YOU ORIGINALLY REGISTERED FOR THE "IN PERSON" MEETING, YOU DO NOT NEED TO REGISTER AGAIN FOR THE VIRTUAL MEETING
NOON VIRTUAL MEETING
THURSDAY, JANUARY 6, 2022
RESERVATION DEADLINE: PAYMENT MUST BE RECEIVED BY JANUARY 5, (5:00 P.M.). REGISTRATION WILL NOT BE AVAILABLE AFTER THE REGISTRATION DEADLINE.
Mum's The Word: Maintaining Client Confidentiality and Dealing with Ethical Challenges While Working from Anywhere and Everywhere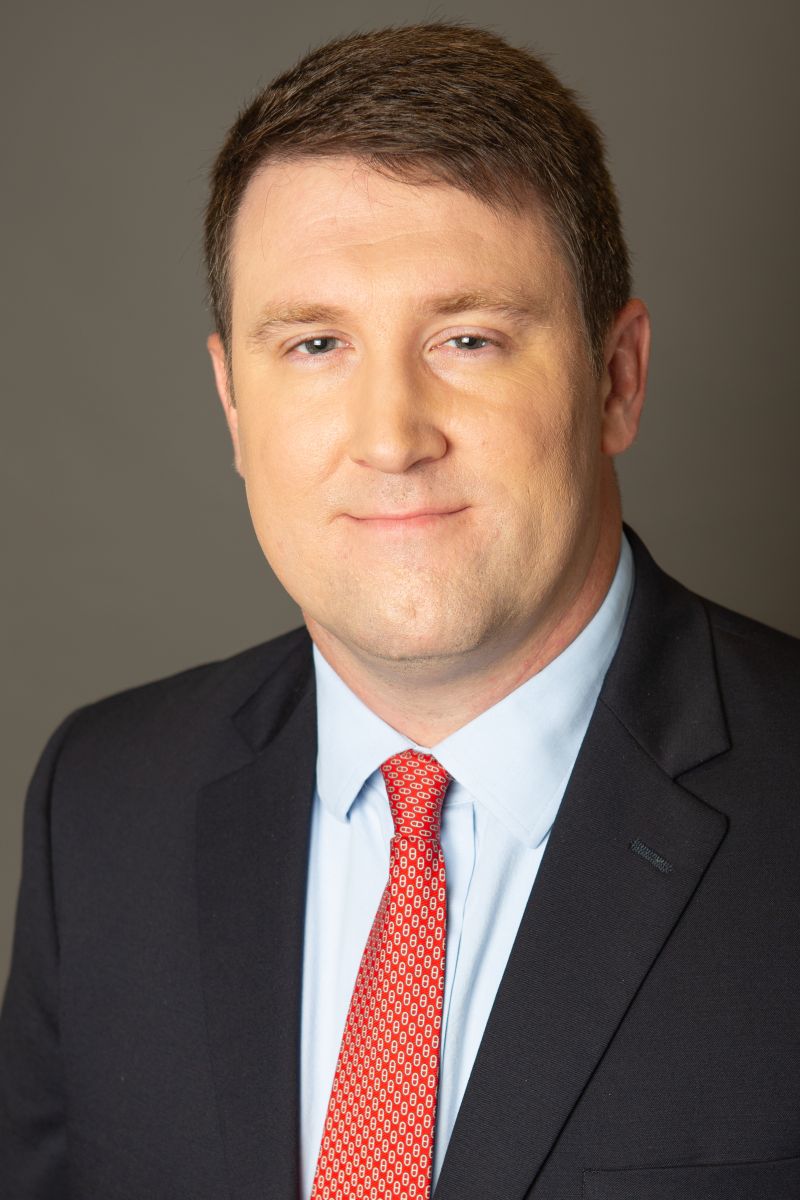 JEFF CHADWICK
Sponsored by Regions Bank
Working remotely is here to stay. Increasing client demand for virtual meetings presents estate planning advisors with unique ethical challenges, including how to preserve client confidentiality. This presentation will discuss how the traditional duty of confidentiality applies to a virtual estate planning practice, and will provide practical suggestions for structuring engagement letters, addressing conflicts of interests, and safeguarding client communications across all mediums. Jeff Chadwick is a member of the Wealth Preservation Practice Group (Winstead) with offices in Houston and The Woodlands. Jeff focuses his practice on trust and estate planning for business owners, corporate executives, professional athletes, and other high net worth individuals and families. He strives to provide innovative and practical solutions to a wide range of legal matters, including wealth transfer planning, trust and estate administration, business formation and succession, asset protection, charitable giving, and premarital planning. Jeff is Board Certified in Estate Planning and Probate Law by the Texas Board of Legal Specialization. He is a frequent speaker at estate planning seminars around the country and is an active member of many professional organizations. He also serves on the Texas Trust Code Committee, where he monitors trust issues in Texas and drafts legislation for inclusion in the Texas Trust Code
There is continuing ed credit pending for this presentation. The presentation will be posted on the website document library a few days prior to the presentation.
You may register online with a credit card payment (preferred payment) on the website: scroll down to the bottom of the page and register. LOG IN IS NOT REQUIRED TO REGISTER. If you need a receipt, print out the confirmation page (receipt will not be sent to a 3rd party). To register via mail for the meeting, complete the form below, enclose a check (payable to Dallas Estate Planning Council) for the respective amount (indicated below) and mail to: Dallas Estate Planning Council, P.O. Box 38553, Dallas, TX 75238-8553.
Name: _____________________ ____$25 Member ___$30 Guest
E-mail: ________________________________________ Phone No: _____________________________________
WE WOULD LIKE TO THANK OUR MEETING SPONSORS: ARMANINO LLP, BESSEMER TRUST COMPANY, CARTER FINANCIAL MANAGEMENT, CHILDREN'S MEDICAL FOUNDATION, COMMUNITIES FOUNDATION OF TEXAS, TEXAS WOMEN'S FOUNDATION, FROST BANK, HIGHGROUND ADVISORS, PARKLAND FOUNDATION, TRUIST, QUEST CAPITAL MANAGEMENT, THE CATHOLIC FOUNDATION, VAQUERO WEALTH MANAGEMENT AND HERITAGE AUCTIONS. IN ADDITION, WE WOULD LIKE TO RECOGNIZE THE PATRONS: BISIGNANO HARRISON & NEUHOFF, MCBRIDE & ASSOCIATES AT MERRILL LYNCH WEALTH MANAGEMENT, STOUT, RGT WEALTH ADVISORS, CARR RIGGS INGRAM, HERITAGE AUCTIONS, GLAST PHILLIPS & MURRAY, EISNER AMPER, THE WEEKS LAW FIRM, NATIONAL TRANSACTION ADVISORS, DAVIS STEPHENSON, PLLC AND TARLETON + BOSWELL LAW FIRM. THE PATRON PROGRAM PROVIDES ADDITIONAL FUNDS TO SUPPORT THE COUNCIL'S ACTIVITIES.
PAYMENT IS REQUIRED FOR MEETING REGISTRATION.
$25 - Member
$30 - Guest
PLEASE READ IMPORTANT NOTE BELOW.
IMPORTANT NOTE: THE CONTINUING EDUCATION SUBMISSION LINK FORMS AND ACCESS INFORMATION WILL BE DISPLAYED ON THE RSVP CONFIRMATION RECEIPT IMMEDIATELY AFTER REGISTRATION.