Private Foundations and Their Alternatives
Date:
Thursday, November 4, 2021
Speaker:
Reynolds Cafferata (Hori, Choi and Cafferata)
Registered for this event? Login now to view additional event details.
NOON "VIRTUAL" MEETING
THURSDAY, NOVEMBER 4, 2021
RESERVATION DEADLINE: PAYMENT MUST BE RECEIVED BY OCTOBER 28 (5:00 P.M.). REGISTRATION WILL NOT BE AVAILABLE AFTER THE REGISTRATION DEADLINE. ONLY THOSE WHO REGISTER BY THE REGISTRATION DEADLINE WILL RECEIVE THE LINK TO THE LIVE VIDEO PRESENTATION. THERE ARE NO EXCEPTIONS. THE PRESENTATION WILL NOT BE RECORDED.
Private Foundations and Their Alternatives: Sophisticated Considerations in Selecting Private Foundations, Donor-Advised Funds and Supporting Organizations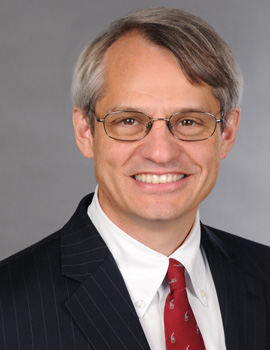 REYNOLDS CAFFERATA
Sponsored by The Catholic Foundation and Carter Financial Management
When we think of private philanthropy, we often think private foundation. But there a number of alternatives to private foundations including donor funds and supporting organizations. The presentation will discuss the alternatives to private foundations and situations where a client would want to use an alternative in place of or in combination with a private foundation. Deduction limits, related party transaction rules and control issues will be covered. Reynolds T. Cafferata is a partner at a tax law firm, Rodriguez, Horii, Choi & Cafferata LLP, and represents charities and donors on issues related to charitable giving, governance, charitable trust litigation and tax. Mr. Cafferata's clients include universities, hospitals, community foundations, private foundations as well as banks, and philanthropists. Mr. Cafferata is a frequent speaker and writer on charitable topics, former adjunct professor at the USC School of Law, a member of the USC Tax Institute Planning Committee, member of the American College of Trust and Estate Counsel, past board member of the National Committee on Planned Giving, and past chair of the National Conference on Planned Giving. He was named a Daily Journal 2016 Clay Awards Winner, "Attorney of the Year for Extraordinary Achievement in 2015 Appellate Practice" for his work on Estate of Duke. Mr. Cafferata is a current Board Member of the Corporation of Episcopal Diocese of Los Angeles and the Episcopal Church Foundation.
There is continuing ed credit pending for this presentation. The presentation will be posted on the website document library a few days prior to the presentation.
You may register online with a credit card payment (preferred payment) on the website, scroll down to the bottom of the page and register. LOG IN IS NOT REQUIRED TO REGISTER. If you need a receipt, print out the confirmation page (receipt will not be sent to a 3rd party). To register via mail for the meeting, complete the form below, enclose a check (payable to Dallas Estate Planning Council) for the respective amount (indicated below) and mail to: Dallas Estate Planning Council, P.O. Box 38553, Dallas, TX 75238-8553.
Name: ________________________________________ ____$25 Member ___$30 Guest
E-mail: ________________________________________ Phone No: _____________________________________
WE WOULD LIKE TO THANK OUR MEETING SPONSORS: ARMANINO LLP, BESSEMER TRUST COMPANY, CARTER FINANCIAL MANAGEMENT, CHILDREN'S MEDICAL FOUNDATION, COMMUNITIES FOUNDATION OF TEXAS, TEXAS WOMEN'S FOUNDATION, FROST BANK, HIGHGROUND ADVISORS, PARKLAND FOUNDATION, TRUIST, QUEST CAPITAL MANAGEMENT, THE CATHOLIC FOUNDATION, VAQUERO WEALTH MANAGEMENT AND HERITAGE AUCTIONS. IN ADDITION, WE WOULD LIKE TO RECOGNIZE THE PATRONS: BISIGNANO HARRISON & NEUHOFF, MCBRIDE & ASSOCIATES AT MERRILL LYNCH WEALTH MANAGEMENT, STOUT, RGT WEALTH ADVISORS, CARR RIGGS INGRAM, HERITAGE AUCTIONS, GLAST PHILLIPS & MURRAY, EISNER AMPER, THE WEEKS LAW FIRM, NATIONAL TRANSACTION ADVISORS, DAVIS STEPHENSON, PLLC AND TARLETON LAW FIRM. THE PATRON PROGRAM PROVIDES ADDITIONAL FUNDS TO SUPPORT THE COUNCIL'S ACTIVITIES.
PAYMENT IS REQUIRED FOR MEETING REGISTRATION.
PLEASE READ IMPORTANT NOTE BELOW.
IMPORTANT NOTE: THE ZOOM ACCESS INSTRUCTIONS AND THE CE SUBMISSION LINK FORMS WILL BE DISPLAYED ON THE RSVP CONFIRMATION RECEIPT IMMEDIATELY AFTER REGISTRATION. PLEASE READ THE DIRECTIONS CAREFULLY.