Estate Planning Amidst Growth of Cryptocurrency Wealth
Date:
Thursday, October 7, 2021
Speaker:
Katy David and Brad Fletcher
NOON "VIRTUAL" MEETING
THURSDAY, OCTOBER 7, 2021
RESERVATION DEADLINE: PAYMENT MUST BE RECEIVED BY SEPTEMBER 30 (5:00 P.M.) REGISTRATION WILL NOT BE AVAILABLE AFTER THE REGISTRATION DEADLINE. ONLY THOSE WHO REGISTER BY THE REGISTRATION DEADLINE WILL RECEIVE THE LINK TO THE LIVE VIDEO PRESENTATION. THERE ARE NO EXCEPTIONS.
ESTATE PLANNING AMIDST GROWTH OF CRYPTOCURRENCY WEALTH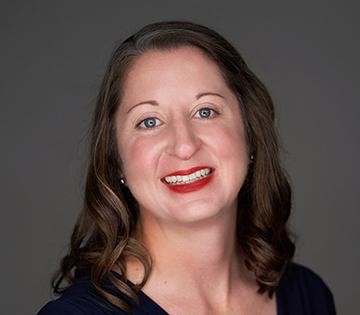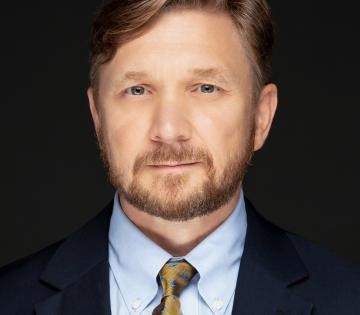 KATY DAVID AND BRAD FLETCHER
Sponsored by Heritage Auctions and Truist
The presentation will explain the basics of cryptocurrency and the particular opportunities and challenges that this asset class creates for estate planners and other advisors. In particular, the presentation will address (1) how to manage the volatility of cryptocurrency in estate planning; (2) how to safeguard cryptocurrency through trust planning and probate; (3) the role of the Uniform Fiduciary Access to Digital Assets Act; and (4) strategies for gifting (including charitable giving) cryptocurrency. Katy David (Steptoe & Johnson), an experienced and energetic tax lawyer, is gifted at helping her tax-exempt clients feel safe, whether they are confronting challenges or seizing opportunities. Tax-exempt organizations of all sizes rely on Katy to guide them at formation, during their operation and growth, and—when necessary—through wind-down and dissolution. When Katy takes on a new client, she works to truly understand the impact the organization has within its community. From there, Katy is able to help clients plan and implement their strategic direction by combining her technical and legal knowledge with a gut instinct that's been honed over more than 20 years of practice. Brad Fletcher (Steptoe & Johnson) is a skilled and creative attorney with extensive experience in all matters related to individual and family wealth and estate planning, including trusts and wills, probate, marital deduction trusts, spousal lifetime access trusts, life insurance trusts, gift planning, marital property agreements, family limited partnerships, and gift and estate tax audits. Beyond Brad's estate planning practice is a robust client base of nonprofits and tax-exempt organizations, where he provides comprehensive legal representation, including guiding both private foundations and public charities through situations that are unique to tax-exempt organizations.
There is continuing ed credit pending for this presentation. The presentation will be posted on the website document library a few days prior to the presentation.
You may register online with a credit card payment (preferred payment), scroll down to the bottom of the page and register. LOG IN IS NOT REQUIRED TO REGISTER. If you need a receipt, print out the confirmation page (receipt will not be forwarded to a 3rd party). To register via mail for the meeting, complete the form below, enclose a check (payable to Dallas Estate Planning Council) for the respective amount (indicated below) and mail to: Dallas Estate Planning Council, P.O. Box 38553, Dallas, TX 75238-8553.
Name: ________________________________________ ____$25 Member ___$30 Guest
E-mail: ________________________________________ Phone No: _____________________________________
WE WOULD LIKE TO THANK OUR MEETING SPONSORS: ARMANINO LLP, BESSEMER TRUST COMPANY, CARTER FINANCIAL MANAGEMENT, CHILDREN'S MEDICAL FOUNDATION, COMMUNITIES FOUNDATION OF TEXAS, TEXAS WOMEN'S FOUNDATION, FROST BANK, HIGHGROUND ADVISORS, PARKLAND FOUNDATION, TRUIST, QUEST CAPITAL MANAGEMENT, THE CATHOLIC FOUNDATION, VAQUERO WEALTH MANAGEMENT AND HERITAGE AUCTIONS. IN ADDITION, WE WOULD LIKE TO RECOGNIZE THE PATRONS: BISIGNANO HARRISON & NEUHOFF, MCBRIDE & ASSOCIATES AT MERRILL LYNCH WEALTH MANAGEMENT, STOUT, RGT WEALTH ADVISORS, CARR RIGGS INGRAM, HERITAGE AUCTIONS, GLAST PHILLIPS & MURRAY, EISNER AMPER, THE WEEKS LAW FIRM, NATIONAL TRANSACTION ADVISORS, DAVIS STEPHENSON, PLLC AND TARLETON LAW FIRM. THE PATRON PROGRAM PROVIDES ADDITIONAL FUNDS TO SUPPORT THE COUNCIL'S ACTIVITIES.
PAYMENT IS REQUIRED FOR MEETING REGISTRATION.
PLEASE READ IMPORTANT NOTE BELOW.
IMPORTANT NOTE: THE ZOOM ACCESS INSTRUCTIONS AND THE CE SUBMISSION LINK FORMS WILL BE DISPLAYED ON THE RSVP CONFIRMATION RECEIPT IMMEDIATELY AFTER REGISTRATION. PLEASE READ THE DIRECTIONS CAREFULLY.