Economic Update - Federal Reserve
Date:
Thursday, September 2, 2021
Speaker:
Pia Orrenius (Fed Reserve - Dallas)
Registered for this event? Login now to view additional event details.
REGISTRATION FOR THIS EVENT IS CLOSED
NOON "VIRTUAL" MEETING
THURSDAY, SEPTEMBER 2, 2021
RESERVATION DEADLINE: PAYMENT MUST BE RECEIVED BY AUGUST 26 (5:00 P.M.). REGISTRATION WILL NOT BE AVAILABLE AFTER THE REGISTRATION DEADLINE. ONLY THOSE WHO REGISTER BY THE REGISTRATION DEADLINE WILL RECEIVE THE LINK TO THE LIVE VIDEO PRESENTATION. THERE ARE NO EXCEPTIONS.
REGIONAL ECONOMIC UPDATE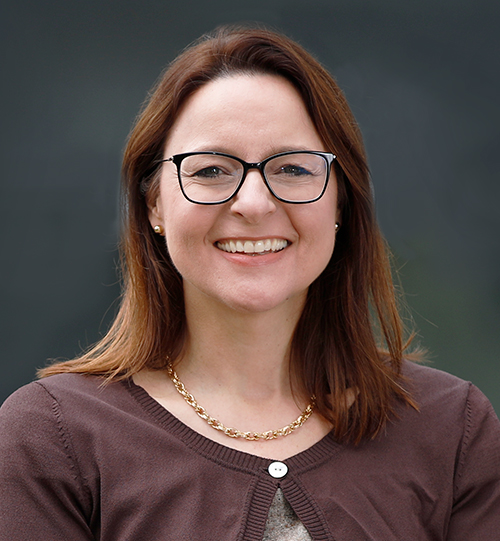 PIA ORRENIUS
Sponsored by Parkland Foundation and Quest Capital Management
COVID-19 induced shelter-in-place regulations resulted in unprecedented declines in Texas economic activity in spring 2020. While the Texas economy has regained its footing, the recovery has been uneven, and employment remains below pre-COVID levels. How have various sectors of the Texas economy been impacted? Come and find out more details about current state of the Texas economy and the outlook for 2021. Pia M. Orrenius, Vice President and Senior Economist, Federal Reserve Bank, is a labor economist working on regional economic growth and demographic change. She manages the regional and microeconomics group in the Dallas Fed Research Department, is executive editor of the quarterly publication Southwest Economy and co-edited Ten Gallon Economy: Sizing up Economic Growth in Texas (2015, Palgrave MacMillan). Her academic research focuses on the labor market impacts of immigration, unauthorized immigration and U.S. immigration policy. She is coauthor of the book Beside the Golden Door: U.S. Immigration Reform in a New Era of Globalization (2010, AEI Press). Orrenius is affiliated with several academic institutions. She is research fellow at the Tower Center for Public Policy and International Affairs and the Mission Foods Texas-Mexico Center at Southern Methodist University and at the IZA Institute of Labor in Bonn, Germany, as well as adjunct scholar at the American Enterprise Institute. Orrenius is also adjunct professor at Baylor University (Dallas campus), where she teaches in the executive MBA program. Orrenius was senior economist on the Council of Economic Advisers in the Executive Office of the President, Washington D.C., in 2004–05, where she advised the Bush administration on labor, health and immigration issues. She holds a PhD in economics from the University of California at Los Angeles and bachelor degrees in economics and Spanish from the University of Illinois at Urbana—Champaign.
There is continuing ed credit pending for this presentation. There will not be a program handout for this presentation.
You may register online with a credit card payment (preferred payment) on the website: scroll down to the bottom of the page and register. If you need a receipt, print out the confirmation page. To register via mail for the meeting, complete the form below, enclose a check (payable to Dallas Estate Planning Council) for the respective amount (indicated below) and mail to: Dallas Estate Planning Council, P.O. Box 38553, Dallas, TX 75238-8553.
Name: ________________________________________ ____$25 Member ___$30 Guest
E-mail: ________________________________________ Phone No: _____________________________________
WE WOULD LIKE TO THANK OUR MEETING SPONSORS: ARMANINO LLP, BESSEMER TRUST COMPANY, CARTER FINANCIAL MANAGEMENT, CHILDREN'S MEDICAL FOUNDATION, COMMUNITIES FOUNDATION OF TEXAS, TEXAS WOMEN'S FOUNDATION, FROST BANK, HIGHGROUND ADVISORS, PARKLAND FOUNDATION, TRUIST, QUEST CAPITAL MANAGEMENT, THE CATHOLIC FOUNDATION, VAQUERO WEALTH MANAGEMENT AND HERITAGE AUCTIONS. IN ADDITION, WE WOULD LIKE TO RECOGNIZE THE PATRONS: BISIGNANO HARRISON & NEUHOFF, MCBRIDE & ASSOCIATES AT MERRILL LYNCH WEALTH MANAGEMENT, STOUT, RGT WEALTH ADVISORS, CARR RIGGS INGRAM, HERITAGE AUCTIONS, GLAST PHILLIPS & MURRAY, EISNER AMPER, THE WEEKS LAW FIRM, NATIONAL TRANSACTION ADVISORS AND TARLETON LAW FIRM. THE PATRON PROGRAM PROVIDES ADDITIONAL FUNDS TO SUPPORT THE COUNCIL'S ACTIVITIES.
PAYMENT IS REQUIRED FOR MEETING REGISTRATION.
PLEASE READ IMPORTANT NOTE BELOW.
IMPORTANT NOTE: THE ZOOM ACCESS INSTRUCTIONS AND THE CE SUBMISSION LINK FORMS WILL BE DISPLAYED ON THE RSVP CONFIRMATION RECEIPT IMMEDIATELY AFTER REGISTRATION. PLEASE READ THE DIRECTIONS CAREFULLY.