Unwinding Estate Plans Because of Changed Circumstances
Date:
Thursday, May 6, 2021
Registered for this event? Login now to view additional event details.
REGISTRATION FOR THIS EVENT IS CLOSED
REGISTRATION IS NOT BE AVAILABLE AFTER THE REGISTRATION DEADLINE.
THERE ARE NO EXCEPTIONS.
PLEASE NOTE MEETING TIME:
11:45 A.M. "VIRTUAL" MEETING
THURSDAY, MAY 6, 2021
RESERVATION DEADLINE: PAYMENT MUST BE RECEIVED BY THURSDAY, APRIL 29 (5:00 PM.)
REGISTRATION WILL NOT BE AVAILABLE AFTER THE REGISTRATION DEADLINE.
THERE ARE NO EXCEPTIONS.
UNWINDING ESTATE PLANS BECAUSE OF CHANGED CIRCUMSTANCES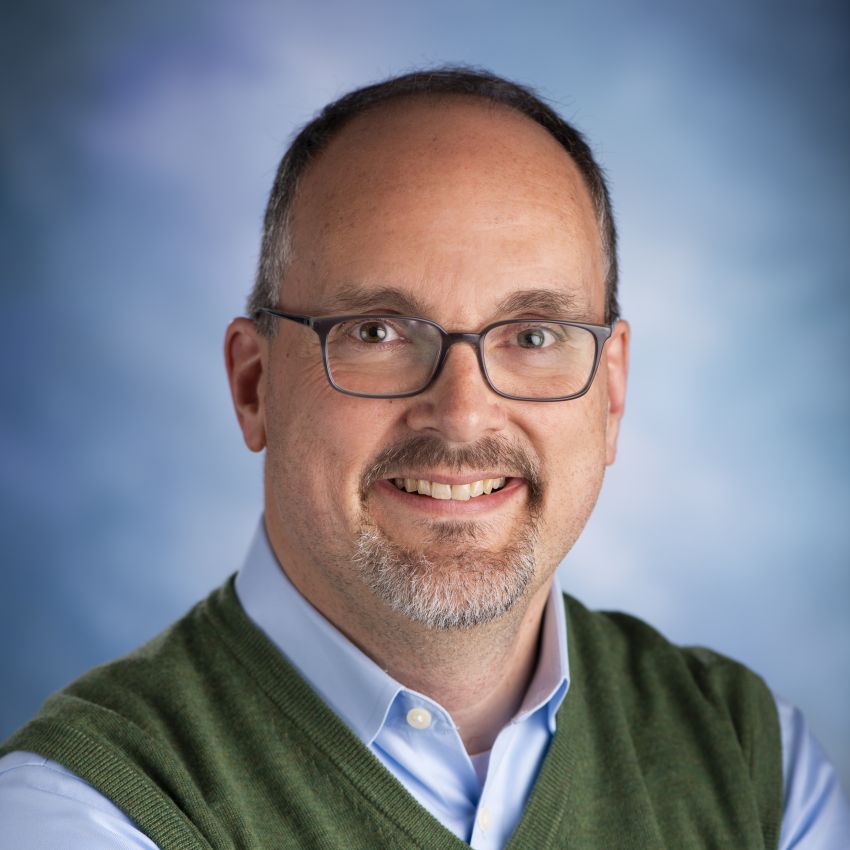 SAM DONALDSON
Sponsored by The Catholic Foundation
Stuff happens. An estate plan that looked good ten years ago may not be good today, whether because of new laws or new situations. This presentation covers several strategies for "unwinding" one or more of the techniques implemented as part of a prior estate plan. Specific topics to be addressed include terminating credit shelter trusts, exercising swap powers, decanting, options for unwinding insurance trusts, and reversing applicable valuation discounts. SAMUEL A. DONALDSON [J.D. University of Arizona; LL.M. (Taxation) University of Florida] is a Professor of Law at Georgia State University in Atlanta. Prior to joining the Georgia State faculty in 2012, he was on the faculty at the University of Washington School of Law in Seattle for 13 years. During his tenure at the University of Washington, he was a five-time recipient of the Philip A. Trautman Professor of the Year award from the School of Law's Student Bar Association. Professor Donaldson served for two years as Associate Dean for Academic Administration and for six years as the Director of the law school's Graduate Program in Taxation. He teaches a number of tax and estate planning courses, as well as courses in the areas of property, commercial law and professional responsibility. Professor Donaldson is an Academic Fellow of the American College of Trust and Estate Counsel (ACTEC) and a member of the Bar in Washington, Oregon, and Arizona. Among his scholarly works, he is a co-author of the popular West casebook, Federal Income Tax: A Contemporary Approach, and a co-author of the Price on Contemporary Estate Planning treatise published by Wolters Kluwer. Professor Donaldson has served as the Harry R. Horrow Visiting Professor of International Law at Northwestern University and a Visiting Assistant Professor at the University of Florida Levin College of Law. An amateur crossword constructor, his puzzles have been published in The New York Times, The Los Angeles Times, The Washington Post, The Wall Street Journal, and other outlets. A perennial contender for People Magazine's "Sexiest Man Alive" honor, Professor Donaldson was recently notified by email of his selection to receive substantial sums of money from high-level Nigerian business officials in exchange for his bank account information.
There is continuing ed credit pending for this presentation. The handout (if applicable) will be available on the website under the document library a few days prior to the presentation.
You may register online with a credit card payment (preferred payment) on the website: scroll down to the bottom of the page and register. LOG IN IS NOT REQUIRED TO REGISTER. If you need a receipt, print out the confirmation page. To register via mail for the meeting, complete the form below, enclose a check (payable to Dallas Estate Planning Council) for the respective amount (indicated below) and mail to: Dallas Estate Planning Council, P.O. Box 38553, Dallas, TX 75238-8553.
Name: _____________________________________________ ___$25 Member ___$30 Guest
Email: _____________________________________________ Phone Number: ____________________
WE WOULD LIKE TO THANK OUR MEETING SPONSORS: ARMANINO LLP, BESSEMER TRUST COMPANY, CARTER FINANCIAL MANAGEMENT, COMMUNITIES FOUNDATION OF TEXAS, TEXAS WOMEN'S FOUNDATION, FROST BANK, HIGHGROUND ADVISORS, MERRILL LYNCH – THE MAYNARD GROUP, PARKLAND FOUNDATION, QUEST CAPITAL MANAGEMENT, THE CATHOLIC FOUNDATION AND HERITAGE AUCTIONS. IN ADDITION, WE WOULD LIKE TO RECOGNIZE THE PATRONS: BISIGNANO HARRISON & NEUHOFF, MCBRIDE & ASSOCIATES AT MERRILL LYNCH WEALTH MANAGEMENT, DAVIS STEPHENSON, GLAST, PHILLIPS & MURRAY, GOLDIN PEISER & PEISER, SIGNET ART, STOUT, RGT WEALTH ADVISORS, CARR RIGGS INGRAM, BKD, LLP, SECURITY NATIONAL BANK AND TARLETON LAW FIRM.
PAYMENT IS REQUIRED FOR MEETING REGISTRATION.
PLEASE READ IMPORTANT NOTE BELOW.
IMPORTANT NOTE: THE ZOOM ACCESS INSTRUCTIONS AND THE CE SUBMISSION LINK FORMS WILL BE DISPLAYED ON THE RSVP CONFIRMATION RECEIPT IMMEDIATELY AFTER REGISTRATION. PLEASE READ THE DIRECTIONS CAREFULLY.