Financial Feminism: Women, Money, Wealth & Legacy VIRTUAL MEETING
Date:
Thursday, November 5, 2020
Speaker:
Roslyn Dawson and Sonja Borda
PLEASE NOTE MEETING TIME:
11:45 A.M. "VIRTUAL" MEETING
THURSDAY, NOVEMBER 5, 2020
RESERVATION DEADLINE: PAYMENT MUST BE RECEIVED BY OCTOBER 29, (5:00 P.M.) After registration closes, an additional email will be distributed to the registrants regarding access instructions to the online presentation and continuing education credits (CHECK YOUR SPAM FOLDER). If someone is registering for you, please be sure YOUR EMAIL ADDRESS is listed in the RSVP form. REGISTRATION WILL NOT BE AVAILABLE AFTER THE REGISTRATION DEADLINE. ONLY THOSE WHO REGISTER BY THE REGISTRATION DEADLINE WILL RECEIVE THE LINK TO THE LIVE WEBINAR PRESENTATION. THERE ARE NO EXCEPTIONS.
FINANCIAL FEMINISM: WOMEN, MONEY, WEALTH & LEGACY
SONJA BORDA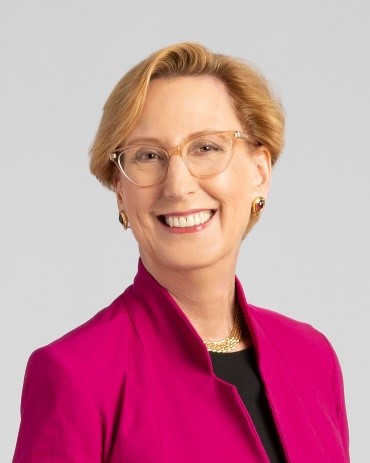 ROSYLYN DAWSON
Sponsored by Quest Capital Management
Boston College's Center on Wealth and Philanthropy says women will likely inherit 70 percent of the Great Wealth Transfer, $68 trillion, roughly two-thirds of the nation's wealth, by 2030. Clearly, it is the most massive generational transfer ever, and it also includes leaving boomer widows businesses, portfolios, and real estate. Our discussion will include the importance of female professional collaboration across financial planning disciplines to support client engagement and multi-generational wealth transfer (or legacy planning). Sonja Borda, CFP®, CDFA, graduated from Texas Tech University, with a B.S. in Human Development and Family Studies. She is both a Certified Financial Planner® (CFP®) and a Certified Divorce Financial Analyst™ and serves the in the Dallas Team of Baker Avenue Wealth Management as a Senior Wealth Advisory Manager. She has built her 23-year career in education and financial services guiding people to effectively manage their money as a tool to maximize their life goals. Roslyn Dawson joined Texas Women's Foundation as president and CEO in July 2011. A lifelong advocate for women and girls, she moved from a 25-year career as owner of a national marketing communications firm to leading the organization she had supported since its inception. Roslyn is a strong advocate and frequent speaker on women's leadership, women's philanthropy, gender equity and the impact of gender lens investing on women's empowerment.
There is continuing ed credit pending for this presentation. The handout will be available on the website under the document library a few days prior to the presentation.
You may register with a credit card payment (preferred payment): scroll down to the bottom of the page and register. LOG IN IS NOT REQUIRED TO REGISTER. If you need a receipt, print out the confirmation page. To register via mail for the meeting, complete the form below, enclose a check (payable to Dallas Estate Planning Council) for the respective amount (indicated below) and mail to: Dallas Estate Planning Council, P.O. Box 38553, Dallas, TX 75238-8553.
Name: ________________________________________
____$25 Member ___$30 Guest
E-mail: ________________________________________
Phone No: _____________________________________
WE WOULD LIKE TO THANK OUR MEETING SPONSORS: ARMANINO LLP, BESSEMER TRUST COMPANY, CARTER FINANCIAL MANAGEMENT, COMMUNITIES FOUNDATION OF TEXAS, TEXAS WOMEN'S FOUNDATION, FROST BANK, HIGHGROUND ADVISORS, MERRILL LYNCH – THE MAYNARD GROUP, PARKLAND FOUNDATION, QUEST CAPITAL MANAGEMENT, THE CATHOLIC FOUNDATION AND HERITAGE AUCTIONS. IN ADDITION, WE WOULD LIKE TO RECOGNIZE THE PATRONS: BISIGNANO HARRISON & NEUHOFF, MCBRIDE & ASSOCIATES AT MERRILL LYNCH WEALTH MANAGEMENT, DAVIS STEPHENSON, GLAST, PHILLIPS & MURRAY, GOLDIN PEISER & PEISER, SIGNET ART, STOUT, RGT WEALTH ADVISORS, CARR RIGGS INGRAM, BKD, LLP, SECURITY NATIONAL BANK AND TARLETON LAW FIRM. THE PATRON PROGRAM PROVIDES ADDITIONAL FUNDS TO SUPPORT THE COUNCIL'S ACTIVITIES.
PAYMENT IS REQUIRED TO ATTEND THE VIRTUAL MEETING.