Trustee Bootcamp VIRTUAL MEETING
Date:
Thursday, October 1, 2020
AN EMAIL WITH ZOOM ACCESS INSTRUCTIONS WAS DISTRIBUTED TO THE REGISTRATION LIST (CHECK YOUR SPAM) ON SEPTEMBER 28.
REGISTRATION IS CLOSED! REGISTRATION WILL NOT BE AVAILABLE AFTER THE REGISTRATION DEADLINE. ONLY THOSE WHO REGISTER BY THE REGISTRATION DEADLINE WILL RECEIVE THE LINK TO THE LIVE WEBINAR PRESENTATION. THERE ARE NO EXCEPTIONS.
PLEASE NOTE MEETING START TIME:
11:45 A.M. "VIRTUAL" MEETING
THURSDAY, OCTOBER 1, 2020
RESERVATION DEADLINE: PAYMENT MUST BE RECEIVED BY SEPTEMBER 24 (5:00 P.M.). After registration closes on September 24, an additional email will be distributed to the registrants regarding access instructions to the online presentation and continuing education credits. If someone is registering for you, please be sure YOUR EMAIL ADDRESS is listed in the RSVP form. REGISTRATION WILL NOT BE AVAILABLE AFTER THE REGISTRATION DEADLINE. ONLY THOSE WHO REGISTER BY THE REGISTRATION DEADLINE WILL RECEIVE THE LINK TO THE LIVE WEBINAR PRESENTATION. THERE ARE NO EXCEPTIONS.
TRUSTEE BOOTCAMP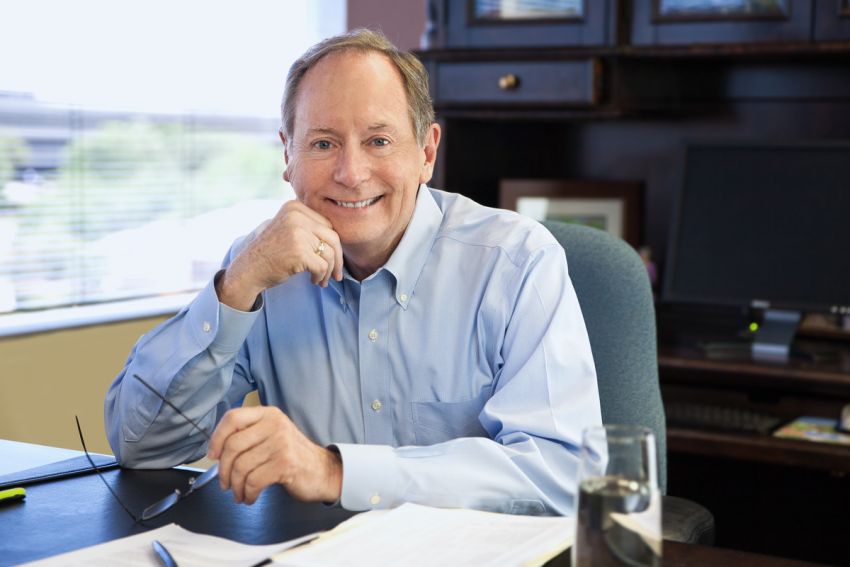 DAVE FOLZ
Sponsored by Heritage Auctions
Many individuals become trustees without realizing the responsibilities that come with the job. The complexity of administration has increased rapidly over the years. The needs of the beneficiaries have become more involved, investments more sophisticated, and families more complicated with his, hers, and theirs. Social media with its instant communication and often misleading information adds to the mix. Tax laws, state and federal, that impact trusts change frequently. Moreover, law firms are adding estate and trust litigators to their firms. In the meantime, the significant responsibilities, duties, and liabilities of the trustee have not changed. Checklists are a way to help trustees with the complexity of trust administration. The presentation includes 14 detailed checklists that a trustee can use in conjunction with the trust's attorney and CPA to get the process started and to get to a better outcome for the beneficiaries of the trust and for the trustee to minimize liability. Dave Folz has spent his entire career in the professional trust world advising individuals and families and has been involved in all phases of trust administration. As a consultant he seeks to demystify and simplify for trustees their roles and to help them have a positive impact on the multi-generational transfer of a family's wealth. He brings a wide array of experience, resources, contacts, and inspiration to each assignment. Over his career, he has helped many trustees and families assess and make trust related decisions, including disclaimers, power of appointments, splitting and combining trusts, and evaluating complex investment strategies. Dave has served on a number of professional, local, and national non-profit boards and serving on several executive and investment committees. He is a former Dallas Estate Planning Council President. From 2003-2015 he worked with the Texas Bankers Association on innovative trust legislation for the state of Texas.
There is continuing ed credit pending for this presentation. The handout will be available on the website under the document library a few days prior to the presentation.
Scroll down to the bottom of the page to register (PREFERRED PAYMENT). LOG IN IS NOT REQUIRED TO REGISTER. If you need a receipt, print out the confirmation page immediately following registration. To register via mail for the meeting, complete the form below, enclose a check (payable to Dallas Estate Planning Council) for the respective amount (indicated below) and mail to: Dallas Estate Planning Council, P.O. Box 38553, Dallas, TX 75238-8553.
Name: ________________________________________
____$25 Member ___$30 Guest
E-mail: ________________________________________ Phone No: _____________________________________
WE WOULD LIKE TO THANK OUR MEETING SPONSORS: ARMANINO LLP, BESSEMER TRUST COMPANY, CARTER FINANCIAL MANAGEMENT, COMMUNITIES FOUNDATION OF TEXAS, TEXAS WOMEN'S FOUNDATION, FROST BANK, HIGHGROUND ADVISORS, MERRILL LYNCH – THE MAYNARD GROUP, PARKLAND FOUNDATION, QUEST CAPITAL MANAGEMENT, THE CATHOLIC FOUNDATION AND HERITAGE AUCTIONS. IN ADDITION, WE WOULD LIKE TO RECOGNIZE THE PATRONS: BISIGNANO HARRISON & NEUHOFF, MCBRIDE & ASSOCIATES AT MERRILL LYNCH WEALTH MANAGEMENT, DAVIS STEPHENSON, GOLDIN PEISER & PEISER, SIGNET ART, STOUT, RGT WEALTH ADVISORS, CARR RIGGS INGRAM, BKD, LLP, SECURITY NATIONAL BANK AND TARLETON LAW FIRM. THE PATRON PROGRAM PROVIDES ADDITIONAL FUNDS TO SUPPORT THE COUNCIL'S ACTIVITIES.
PAYMENT IS REQUIRED TO ATTEND THE VIRTUAL MEETING.