Current Estate Planning Developments
Date:
Thursday, April 2, 2020
Location:
VIA Video Conference
Speaker:
Steve Akers (Bessemer Trust)
AN EMAIL WAS DISTRIBUTED ON MONDAY, MARCH 30, TO REGISTRANTS WITH THE VIDEO ACCESS INSTRUCTIONS. IF YOU REGISTERED AND DID NOT RECEIVE THE INSTRUCTIONS (be sure to check the spam folder), PLEASE EMAIL dallasepc@yahoo.com
REGISTRATION FOR THIS EVENT IS CLOSED. REGISTRATIONS WILL NOT BE AVAILABLE AFTER THE REGISTRATION DEADLINE. ONLY THOSE WHO REGISTERED BY THE REGISTRATION DEADLINE WILL RECEIVE THE LINK TO THE LIVE VIDEO PRESENTATION. THERE ARE NO EXCEPTIONS.
THE LINK BELOW IS THE HANDOUT FOR THE MEETING:
https://www.dallasepc.org/assets/Councils/Dallas-TX/library/April%202%202020%20Presentation%20Steve%20Akers.pdf
In lieu of the meeting at the Doubletree Hotel, the speaker presentation (Steve Akers) will be offered online. The presentation will take place on April 2 from 12:30 - 1:30 p.m. There will be a "program only" cost for the meeting. A refund will be issued for the difference to those who have already registered with a meal purchase.
We are working with continuing ed certifications to see how this presentation will qualify. At this point, we don't have the answers. Please note registering for the presentation is not a guarantee continuing education credit will be awarded.
After registration closes on March 25, an additional email will be distributed to the registrants regarding access instructions to the online presentation and continuing education credits. If someone is registering for you, please be sure YOUR EMAIL ADDRESS is listed in the RSVP form.
THURSDAY, APRIL 2, 2020
VIA ONLINE
(Program 12:30-1:30 P.M.)
RESERVATION DEADLINE: PAYMENT MUST BE RECEIVED BY MARCH 25 (5:00 P.M.)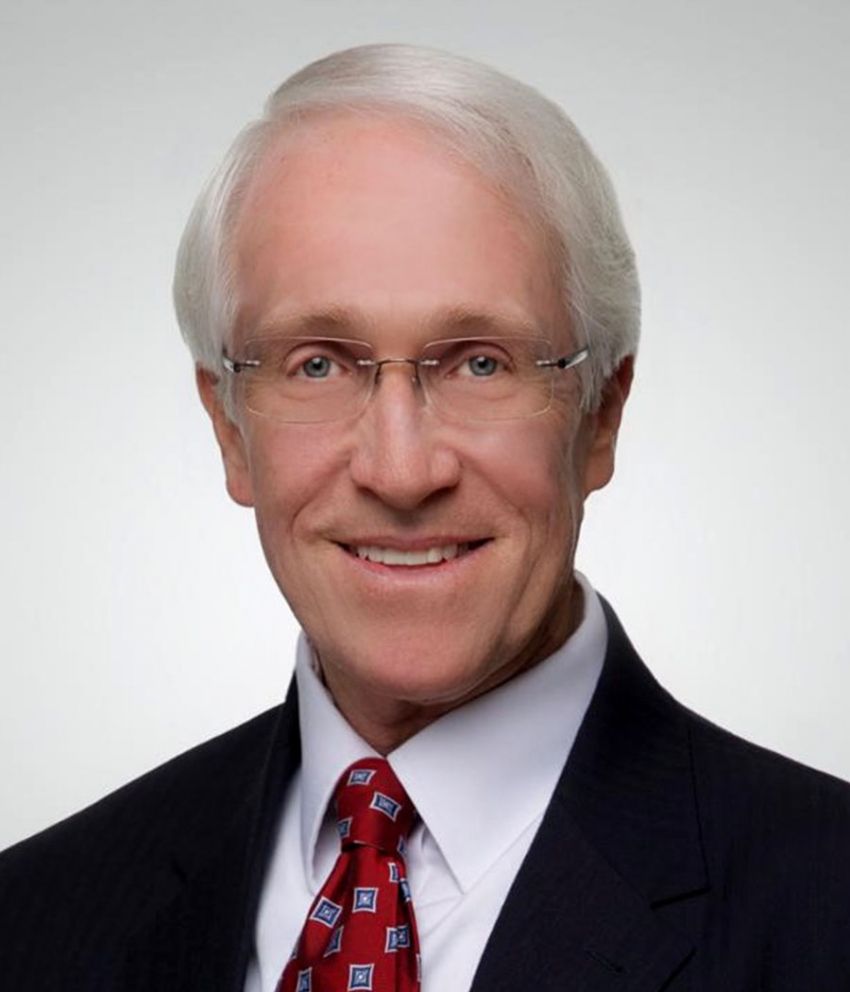 CURRENT ESTATE PLANNING DEVELOPMENTS
STEVE AKERS
Sponsored by Jackson Walker and Bessemer Trust
This presentation will include a summary of estate planning current developments, including a discussion of legislative, regulatory, and case law developments. The focus will be on issues of practical importance in advising clients (including observations from the Heckerling Institute on Estate Planning) about important estate planning trends. The discussion will include a discussion of topics on which IRS agents are focusing in transfer tax audits and litigation. Planning implications of important case law developments will also be addressed. Steve R. Akers, JD, is a Managing Director with Bessemer Trust Company, N.A., in Dallas, Texas, where he is Senior Fiduciary Counsel and chairs the Estate Planning Committee. Mr. Akers is a member of the Advisory Committee to the University of Miami Philip E. Heckerling Institute on Estate Planning and is a frequent speaker at that Institute, as well as other estate planning seminars across the country. Mr. Akers has received the Distinguished Accredited Estate Planner Award from the National Association of Estate Planning Councils, the Distinguished Probate Lawyer Lifetime Achievement Award from the State Bar of Texas Real Estate, Probate and Trust Law Section, and the Lifetime Achievement Award from the Dallas Bar Association Probate, Trusts & Estates Section. Mr. Akers received his B.S. degree in Chemical Engineering from Oklahoma State University and his J.D. degree from the University of Texas School of Law.
The program handouts are paperless. The handout will be available to download on the website (Document Library) a few days prior to each meeting. YOU may print the handout if you prefer to have a handout at the meeting.
Note: To register for the meeting, complete the form below, enclose a check (payable to Dallas Estate Planning Council) for the respective amount (indicated below) and mail to: Dallas Estate Planning Council, P.O. Box 38553, Dallas, TX 75238-8553. You may register online with a credit card payment on the website: scroll down to the bottom of the page and register. LOG IN IS NOT REQUIRED TO REGISTER. If you need a receipt, print out the confirmation page.
Name: ________________________________________
___25 (Member-Program Only)
E-mail: ________________________________________
Phone No: _____________________________________
WE WOULD LIKE TO THANK OUR MEETING SPONSORS: ARMANINO LLP, BESSEMER TRUST COMPANY, CARTER FINANCIAL MANAGEMENT, CLIFTON LARSON ALLEN, COMMUNITIES FOUNDATION OF TEXAS, TEXAS WOMEN'S FOUNDATION, FROST BANK, HIGHGROUND ADVISORS, JACKSON WALKER, MERRILL LYNCH – THE MAYNARD GROUP, PARKLAND FOUNDATION, QUEST CAPITAL MANAGEMENT, THE CATHOLIC FOUNDATION AND TOLLESON WEALTH MANAGEMENT. IT IS THE SPONSORS WHO MAKE POSSIBLE THE SOCIAL EVENTS AND PROVIDING EXCELLENT SPEAKERS.IN ADDITION, WE WOULD LIKE TO RECOGNIZE THE PATRONS: BISIGNANO HARRISON & NEUHOFF, CARTER MALOUF – PRIVATE JEWELER, MERRILL WEALTH MANAGEMENT, DAVIS STEPHENSON, GLAST, PHILLIPS & MURRAY, GOLDIN PEISER & PEISER, HERITAGE AUCTIONS, PLAINSCAPITAL BANK, PROBITY ADVISORS, INC., SIGNET ART, SOUTHERN WEALTH MANAGEMENT AND STOUT. THE PATRON PROGRAM PROVIDES ADDITIONAL FUNDS TO SUPPORT THE COUNCIL'S ACTIVITIES.