Methods for Modifying Irrevocable Trusts
Date:
Thursday, February 6, 2020
Location:
Doubletree Hilton (Campbell Center - Caruth Haven)
Speaker:
Eric Reis (Thompson & Knight)
REGISTRATION CLOSED FOR THIS EVENT
SEE BELOW FOR WALK-IN DETAILS
LUNCHEON MEETING
THURSDAY, FEBRUARY 6, 2020
***PLEASE NOTE THIS LOCATION***
DOUBLETREE HILTON – CAMPBELL CENTRE
(8250 N. Central Expressway, Dallas, 75206)
(Lunch is served Noon-12:30; Program 12:30-1:30 P.M.)
RESERVATION DEADLINE: PAYMENT MUST BE RECEIVED BY JANUARY 29 (5:00 P.M.) TO GUARANTEE A MEAL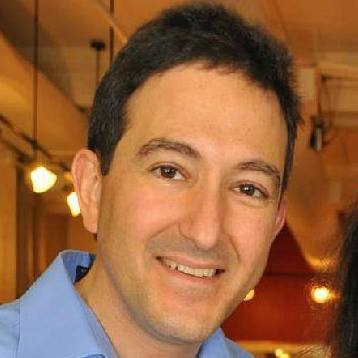 METHODS FOR MODIFYING IRREVOCABLE TRUSTS
LINK TO HANDOUT:
https://www.dallasepc.org/assets/Councils/Dallas-TX/library/Handout%20of%20Presentation.pdf
ERIC REIS
Sponsored by Armanino LLP
Supposedly irrevocable trusts must sometimes be modified or even terminated due to changed or unanticipated circumstances. While the terms of an irrevocable trust may seem to limit the options of the trustee, statutory and common law allow the terms of expressly irrevocable trusts to be amended under many circumstances. Similarly, merger of an old trust with a new trust having more favorable terms, or decanting of an old trust into a new trust, may effectively result in the modification of the old trust. These laws and strategies provide much more flexibility in the administration of an irrevocable trust than one might otherwise assume. This presentation will examine the substantive methods available to persons desiring to amend an irrevocable trust, including judicial modification, merger of trusts, the sale of trust assets to new trusts, and decanting trusts. We will also examine federal income and transfer tax issues that must be considered when contemplating the modification of an irrevocable trust. Eric Reis received his bachelor's degree from Harvard College and his law degree from the University of Texas at Austin. Following law school, he joined the law firm of Thompson & Knight LLP, where he specializes in tax and estate planning. He is Board Certified in both Tax Law and Estate Planning & Probate Law; is a Fellow of the American College of Trust and Estate Counsel (ACTEC); and is listed in the Best Lawyers in America and Texas Super Lawyers. He currently serves as Chair of the Real Estate, Probate & Trust Law section of the State Bar of Texas, where he helps develop legislation for adoption by the Texas legislature. He also periodically teaches as an adjunct professor at UNT Dallas College of Law and Texas A&M University School of Law.
There is continuing ed credit pending for this presentation. The program handouts are paperless. The handout will be available to download on the website (Document Library) a few days prior to each meeting. YOU may print the handout if you prefer to have a handout at the meeting.
Note: Paid membership dues do not include meals. To register for the meeting, complete the form below, enclose a check (payable to Dallas Estate Planning Council) for the respective amount (indicated below) and mail to: Dallas Estate Planning Council, P.O. Box 38553, Dallas, TX 75238-8553. You may register online with a credit card payment on the website: scroll down to the bottom of the page and register. LOG IN IS NOT REQUIRED TO REGISTER. If you need a receipt, print out the confirmation page.
PREPAID MEALS: Members who have already paid in advance for all meetings for the year MUST register so we will have a count for the number of meals to prepare. PREPAID MEMBERS MUST REGISTER ON THE WEBSITE BY THE DEADLINE - scroll down to the bottom of the page and register.
THERE WILL BE 10 MEALS AVAILABLE FOR WALK-INS ON DAY OF MEETING (FIRST COME, FIRST SERVE). ALL OTHER WALK-INS WILL BE "PROGRAM ONLY". CREDIT CARDS ARE NOT ACCEPTED AT THE DOOR, CASH OR CHECK ONLY. Member: $37 (includes meal and program); Guest: $50 (includes meal and program);*Member-Program Only: $25 (*ONLY MEMBERS may choose "program only" for $25; $20 - GUEST - Emerging Professionals – FIRST MEETING (includes meal/program-MUST be 40 years of age or younger or less than 5 years in respective discipline – MUST REGISTER BY THE DEADLINE)
Name: ________________________________________
____$37 ___$50____$25 (Member-Program Only) ____$20 (GUEST EP-First Meeting)
E-mail: ________________________________________
Phone No: _____________________________________
WE WOULD LIKE TO THANK OUR MEETING SPONSORS: ARMANINO LLP, BESSEMER TRUST COMPANY, CARTER FINANCIAL MANAGEMENT, CLIFTON LARSON ALLEN, COMMUNITIES FOUNDATION OF TEXAS, TEXAS WOMEN'S FOUNDATION, FROST BANK, HIGHGROUND ADVISORS, JACKSON WALKER, MERRILL LYNCH – THE MAYNARD GROUP, PARKLAND FOUNDATION, QUEST CAPITAL MANAGEMENT, THE CATHOLIC FOUNDATION AND TOLLESON WEALTH MANAGEMENT. IT IS THE SPONSORS WHO MAKE POSSIBLE THE SOCIAL EVENTS AND PROVIDING EXCELLENT SPEAKERS.IN ADDITION, WE WOULD LIKE TO RECOGNIZE THE PATRONS: BISIGNANO HARRISON & NEUHOFF, CARTER MALOUF – PRIVATE JEWELER, MERRILL WEALTH MANAGEMENT, DAVIS STEPHENSON, GLAST, PHILLIPS & MURRAY, GOLDIN PEISER & PEISER, HERITAGE AUCTIONS, PLAINSCAPITAL BANK, PROBITY ADVISORS, INC., SIGNET ART, SOUTHERN WEALTH MANAGEMENT AND STOUT. THE PATRON PROGRAM PROVIDES ADDITIONAL FUNDS TO SUPPORT THE COUNCIL'S ACTIVITIES.
DALLAS ESTATE PLANNING COUNCIL
2019-2020 REMAINING PROGRAMS
(Breakfast meetings are 7:30 – 9:00 a.m. and Lunch meetings are Noon-1:30 p.m.)
MARCH 5: BREAKFAST – NORTHWOOD CLUB
TOPIC: LIFE INSURANCE WITH HIGHER EXEMPTION LEVELS
SPEAKER: GREG HOLMGREN (NY LIFE)
Sponsored by Texas Women's Foundation
APRIL 2: LUNCH – DOUBLETREE HILTON (CAMPBELL CENTRE)
TOPIC: CURRENT ESTATE PLANNING DEVELOPMENTS
SPEAKER: STEVE AKERS (BESSEMER TRUST)
Sponsored by Bessemer Trust and Jackson Walker
MAY 7: LUNCH – DOUBLETREE HILTON (CAMPBELL CENTRE)
TOPIC: PLANNED GIVING SUCCESS AND HORROR STORIES – PLANNING TO AVOID DISASTER
SPEAKER: JEREMIAH DOYLE (BNY MELLON)
Sponsored by HighGround Advisors and Tolleson Wealth Management