Estate/Trust Planning - Methods for Managing Difficult Beneficiaries
Date:
Thursday, November 7, 2019
Location:
Doubletree Hilton (VALLEY VIEW LANE - NEAR THE GALLERIA)
Speaker:
Lauren Wolven (Levenfeld Pearlstein, LLC)
REGISTRATION IS CLOSED FOR THIOSE EVENT.
PLEASE SEE BELOW FOR WALK-IN DETAILS
BREAKFAST MEETING
THURSDAY, NOVEMBER 7, 2019
***PLEASE NOTE THIS LOCATION***
DOUBLETREE HILTON – (NEAR THE GALLERIA)
(4099 Valley View Lane, Dallas, 75244)
(Breakfast is served 7:30-8:00 a.m.; Program 8:00-9:00 a.m.)
RESERVATION DEADLINE: WEDNESDAY, October 30 (5:00 P.M.)
METHODS FOR MANAGING DIFFICULT BENEFICIARIES
LAUREN WOLVEN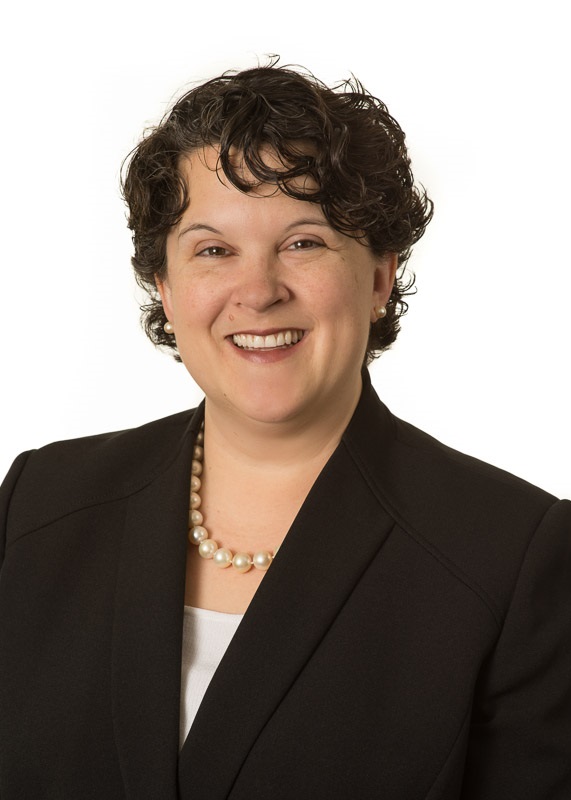 Sponsored by CliftonLarsonAllen and Catholic Foundation
Addiction and mental health issues present significant risks to family wellbeing and wealth preservation, and recent research suggests higher incidence of these issues within affluent communities. These beneficiaries oftentimes disrupt and modify the family dynamic, sometimes even in ways that are not readily apparent. This presentation will address techniques for working with beneficiaries who face mental health or substance abuse challenges, autism spectrum and other executive functioning disorders. Lauren Wolven is a partner in the Trusts & Estates Group of Levenfeld Pearlstein, LLC in Chicago. She concentrates her practice on estate planning, tax and succession for privately held businesses, charitable planning and fiduciary risk management. A Fellow of the American College of Trust and Estate Counsel, and Illinois State Chair for ACTEC, Lauren is a frequent lecturer and author on a variety of estate planning and trust administration topics. She has co-authored two BNA portfolios, "Estate Planning for Unmarried Adults" and "Managing Litigation Risks of Fiduciaries". Lauren is a graduate of Indiana University and earned her J.D. from University of Illinois College of Law.
There is continuing ed credit pending for this presentation. The program handouts are paperless. The handout will be available to download on the website (Document Library) a few days prior to each meeting. YOU may print the handout if you prefer to have a handout at the meeting.
Note: Paid membership dues do not include meals. To register for the meeting, complete the form below, enclose a check (payable to Dallas Estate Planning Council) for the respective amount (indicated below) and mail to: Dallas Estate Planning Council, P.O. Box 38553, Dallas, TX 75238-8553. You may register online with a credit card payment on the website: scroll down to the bottom of the page and register. LOG IN IS NOT REQUIRED TO REGISTER. If you need a receipt, print out the confirmation page.
PREPAID MEALS: Members who have already paid in advance for all meetings for the year MUST register so we will have a count for the number of meals to prepare. PREPAID MEMBERS MUST REGISTER ON THE WEBSITE BY THE DEADLINE - scroll down to the bottom of the page and register.
THERE WILL BE 10 MEALS AVAILABLE FOR WALK-INS ON DAY OF MEETING (FIRST COME, FIRST SERVE). ALL OTHER WALK-INS WILL BE "PROGRAM ONLY". CREDIT CARDS ARE NOT ACCEPTED AT THE DOOR, CASH OR CHECK ONLY. Member: $37 (includes meal and program); Guest: $50 (includes meal and program);*Member-Program Only: $25 (*ONLY MEMBERS may choose "program only" for $25); $20 - GUEST - Emerging Professionals – FIRST MEETING (includes meal/program-MUST be 40 years of age or younger or less than 5 years in respective discipline – MUST REGISTER BY THE DEADLINE)
Name: ________________________________________
____$37 ___$50____$25 (Member-Program Only) ____$20 (GUEST EP-First Meeting- SEE RESTRICTIONS)
E-mail: ________________________________________
Phone No: _____________________________________
WE WOULD LIKE TO THANK OUR MEETING SPONSORS: ARMANINO LLP, BESSEMER TRUST COMPANY, CARTER FINANCIAL MANAGEMENT, CLIFTON LARSON ALLEN, COMMUNITIES FOUNDATION OF TEXAS, TEXAS WOMEN'S FOUNDATION, FROST BANK, HIGHGROUND ADVISORS, JACKSON WALKER,, MERRILL LYNCH – THE MAYNARD GROUP, PARKLAND FOUNDATION, QUEST CAPITAL MANAGEMENT, THE CATHOLIC FOUNDATION AND TOLLESON WEALTH MANAGEMENT. IT IS THE SPONSORS WHO MAKE POSSIBLE THE SOCIAL EVENTS AND PROVIDING EXCELLENT SPEAKERS.IN ADDITION, WE WOULD LIKE TO RECOGNIZE THE PATRONS: BISIGNANO HARRISON & NEUHOFF, CARTER MALOUF – PRIVATE JEWELER, MERRILL WEALTH MANAGEMENT, DAVIS STEPHENSON, GLAST, PHILLIPS & MURRAY, GOLDIN PEISER & PEISER, HERITAGE AUCTIONS, PLAINSCAPITAL BANK, PROBITY ADVISORS, INC., SIGNET ART, SOUTHERN WEALTH MANAGEMENT AND STOUT. THE PATRON PROGRAM PROVIDES ADDITIONAL FUNDS TO SUPPORT THE COUNCIL'S ACTIVITIES.
WELCOME NEW MEMBERS!
Catherine O'Connell (Northern Trust)
Danny Boyce (Lee Financial)
Michael Beshara (Attorney at Law)
Jeff Briggs (BDO USA)
Paige Foster (The Blum Firm)
We encourage you to "like" our Dallas Estate Planning Council Facebook page, which will routinely post event updates like this in the future.
NOTE: SPECIAL MEAL REQUEST IS NOT AVAILABLE FOR THIS MEETING
LINK TO NOVEMBER 7 HANDOUT:
https://www.dallasepc.org/assets/Councils/Dallas-TX/library/Hadout%20Difficult%20Beneficiaries%20-%20Dallas%20EPC%20Nov%202019.pdf