Opportunity Zones/Provisions of the Recent Tax Law
Date:
Thursday, October 3, 2019
Location:
Doubletree Hilton (Campbell Centre- Caruth Haven)
Speaker:
Benetta Jenson (JP Morgan) and Kevin Matz (Stroock)
REGISTRATION FOR THIS EVENT IS CLOSED.
PLEASE SEE BELOW FOR WALK-IN DETAILS
CASH OR CHECK ONLY AT THE DOOR FOR PAYMENT
LUNCH MEETING (NOON)
THURSDAY, OCTOBER 3, 2019
DOUBLETREE HILTON – CAMPBELL CENTRE
(8250 N. Central Expressway, Dallas, 75206)
(Lunch is served Noon-12:30; Program 12:30-1:30 P.M.)
RESERVATION DEADLINE: WEDNESDAY, SEPTEMBER 25 (5:00 P.M.)
QUALIFIED OPPORTUNITY ZONES:
WHAT ESTATE PLANNERS NEED TO KNOW
BENETTA JENSON

KEVIN MATZ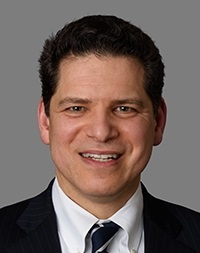 Sponsored by Carter Financial Management
The 2017 Tax Cuts and Jobs Act created a new tax incentive provision that is intended to promote investment in economically distressed communities, referred to as "Qualified Opportunity Zones." Through this program, investors can achieve significant tax benefits: (1) deferral of gain on the disposition of property to an unrelated person until December 31, 2026 so long as the gain is reinvested in a Qualified Opportunity Fund (QOF); (2) elimination of up to 15% of that gain; and (3) potential elimination of tax on gains associated with the appreciation in value of a QOF. This presentation will focus on the critical tax rules that estate planners need to know in advising clients on investing in and establishing QOFs. Particular emphasis will be placed on the estate planning challenges and opportunities that can be presented through such investments. Benetta P. Jenson is a Managing Director and Midwest Wealth Advisor at J.P. Morgan Private Bank based in Chicago. She assists clients with the development of comprehensive, generational wealth transfer planning strategies. Benetta also frequently speaks and writes nationally on trust and estate planning topics. Benetta is a former Adjunct Professor at Northwestern University's law school LL.M. tax program and co-taught "International Estate Planning," and she serves as faculty for the national estate planning conference, the Heckerling Institute on Estate Planning, the Notre Dame Tax & Estate Planning Institute, and for various courses at the Illinois Institute for Continuing Legal Education (IICLE). Benetta earned her J.D. from Loyola University Chicago School of Law and her Bachelor of Business Administration degree from the University of Wisconsin at Madison. Kevin Matz is a Partner in both the Private Client Services Group and the Family Office Group at the New York City law firm of Stroock & Stroock & Lavan LLP, where his practice is principally devoted to domestic and international estate and tax planning, family office services, estate administration and related litigation. Kevin earned his J.D. from Fordham University School of Law (where he was a Notes & Articles Editor of the Fordham Law Review) and his LL.M. in Taxation from New York University School of Law. He is a Fellow of the American College of Trust and Estate Counsel ("ACTEC"), Co-Chair of the Taxation Committee of the Trusts and Estates Law Section of the New York State Bar Association, and the Chair of the UJA-Federation of New York's Trusts and Estates Group.
There is continuing ed credit pending for this presentation. The program handouts are paperless. The handout will be available to download on the website (Document Library) a few days prior to each meeting. YOU may print the handout if you prefer to have a handout at the meeting.
Note: Paid membership dues do not include meals. To register for the meeting via check, complete the form below, enclose a check (payable to Dallas Estate Planning Council) for the respective amount (indicated below) and mail to: Dallas Estate Planning Council, P.O. Box 38553, Dallas, TX 75238-8553. You may register online with a credit card payment on the website: scroll down to the bottom of the page and register. LOG IN IS NOT REQUIRED TO REGISTER. If you need a receipt, print out the confirmation page.
PREPAID MEALS: Members who have already paid in advance for all meetings for the year MUST register so we will have a count for the number of meals to prepare. PREPAID MEMBERS MUST REGISTER ON THE WEBSITE BY THE DEADLINE - scroll down to the bottom of the page and register.
THERE WILL BE 10 MEALS AVAILABLE FOR WALK-INS ON DAY OF MEETING (FIRST COME, FIRST SERVE). ALL OTHER WALK-INS WILL BE "PROGRAM ONLY". CREDIT CARDS ARE NOT ACCEPTED AT THE DOOR, CASH OR CHECK ONLY. Member: $37 (includes meal and program); Guest: $50 (includes meal and program);*Member-Program Only: $25 (*ONLY MEMBERS may choose "program only" for $25; $20 - GUEST - Emerging Professionals – FIRST MEETING (includes meal/program-MUST be 40 years of age or younger or less than 5 years in respective discipline – MUST REGISTER BY THE DEADLINE)
Name: ________________________________________
____$37 ___$50____$25 (Member-Program Only) ____$20 (GUEST EP-First Meeting - SEE RESTRICTIONS)
E-mail: ________________________________________ Phone No: _____________________________________
WE WOULD LIKE TO THANK OUR MEETING SPONSORS: ARMANINO LLP, BESSEMER TRUST COMPANY, CARTER FINANCIAL MANAGEMENT, CLIFTON LARSON ALLEN, COMMUNITIES FOUNDATION OF TEXAS, TEXAS WOMEN'S FOUNDATION, FROST BANK, HIGHGROUND ADVISORS, JACKSON WALKER,, MERRILL LYNCH – THE MAYNARD GROUP, PARKLAND FOUNDATION, QUEST CAPITAL MANAGEMENT, THE CATHOLIC FOUNDATION AND TOLLESON WEALTH MANAGEMENT. IT IS THE SPONSORS WHO MAKE POSSIBLE THE SOCIAL EVENTS AND PROVIDING EXCELLENT SPEAKERS.IN ADDITION, WE WOULD LIKE TO RECOGNIZE THE PATRONS: BISIGNANO HARRISON & NEUHOFF, CARTER MALOUF – PRIVATE JEWELER, MERRILL WEALTH MANAGEMENT, DAVIS STEPHENSON, GLAST, PHILLIPS & MURRAY, GOLDIN PEISER & PEISER, HERITAGE AUCTIONS, PLAINSCAPITAL BANK, PROBITY ADVISORS, INC., SIGNET ART, SOUTHERN WEALTH MANAGEMENT AND STOUT. THE PATRON PROGRAM PROVIDES ADDITIONAL FUNDS TO SUPPORT THE COUNCIL'S ACTIVITIES.
WELCOME NEW MEMBERS!
Nancy Champion (Northern Trust Company) - Referred by Tag Evans
Tiana Williams (Bank of America) - Referred by Ana Rico
Yvette Roach (Bank of America) - Referred by Belinda Ross
We encourage you to "like" our Dallas Estate Planning Council Facebook page, which will routinely post event updates like this in the future.
NOTE: SPECIAL MEAL REQUEST IS NOT AVAILABLE FOR THIS MEETING