National Economic Outlook
Date:
Thursday, September 5, 2019
Speaker:
Joe Tracy (Federal Reserve - Executive VP)
REGISTRATION FOR THIS EVENT IS CLOSED.
PLEASE SEE DETAILS BELOW REGARDING WALK-INS
LUNCH MEETING (NOON)
THURSDAY, SEPTEMBER 5, 2019
NORTHWOOD CLUB
6524 Alpha Road, Dallas, Texas
(Lunch is served Noon-12:30; Program 12:30-1:30 P.M.)
RESERVATION DEADLINE: WEDNESDAY, AUGUST 28 (5:00 P.M.)
NATIONAL ECONOMIC OUTLOOK
JOE TRACY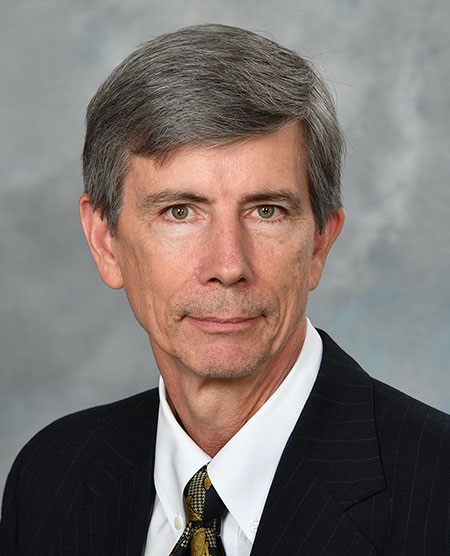 Sponsored by Communities Foundation of Texas and Merrill Lynch – The Maynard Group
Dr. Joe Tracy will present a National Economic Outlook, which will touch on the key aspects of the economy. Dr. Tracy will discuss the dual mandate of the central bank, and report out progress on each aspect of the dual mandate. He will provide an overview of current monetary policy discussions in light of the economic outlook. He will also touch on household consumption, housing, manufacturing, trade and government. Joseph S. Tracy is executive vice president and senior advisor to the president. He joined the Dallas Fed in September 2017. Tracy was previously executive vice president and senior advisor to the president at the Federal Reserve Bank of New York. He previously served as the Bank's director of research. He joined the New York Fed in 1996 after teaching at Yale and Columbia universities. He is a native of Missouri and holds a BA from the University of Missouri and PhD in economics from the University of Chicago.
There is continuing ed credit pending for this presentation. The program handouts are paperless. The handout will be available to download on the website (Document Library) a few days prior to each meeting. YOU may print the handout if you prefer to have a handout at the meeting.
Note: Paid membership dues do not include meals. To register for the meeting, complete the form below, enclose a check (payable to Dallas Estate Planning Council) for the respective amount (indicated below) and mail to: Dallas Estate Planning Council, P.O. Box 38553, Dallas, TX 75238-8553. You may register online with a credit card payment on the website: scroll down to the bottom of the page and register. LOG IN IS NOT REQUIRED TO REGISTER. If you need a receipt, print out the confirmation page.
PREPAID MEALS: Members who have already paid in advance for all meetings for the year MUST register so we will have a count for the number of meals to prepare. PREPAID MEMBERS MUST REGISTER ON THE WEBSITE BY THE DEADLINE - scroll down to the bottom of the page and register.
THERE WILL BE 10 MEALS AVAILABLE FOR WALK-INS ON DAY OF MEETING (FIRST COME, FIRST SERVE). ALL OTHER WALK-INS WILL BE "PROGRAM ONLY". CREDIT CARDS ARE NOT ACCEPTED AT THE DOOR, CASH OR CHECK ONLY. Member: $37 (includes meal and program); Guest: $50 (includes meal and program);*Member-Program Only: $25 (*ONLY MEMBERS may choose "program only" for $25; $20 - GUEST - Emerging Professionals – FIRST MEETING (includes meal/program-MUST be 40 years of age or younger or less than 5 years in respective discipline – MUST REGISTER BY THE DEADLINE)
Name: ________________________________________
____$37 ___$50____$25 (Member-Program Only) ____$20 (GUEST EP-First Meeting-see restrictions above)
E-mail: ________________________________________
Phone No: _____________________________________
WE WOULD LIKE TO THANK OUR MEETING SPONSORS: ARMANINO LLP, BESSEMER TRUST COMPANY, CARTER FINANCIAL MANAGEMENT, CLIFTON LARSON ALLEN, COMMUNITIES FOUNDATION OF TEXAS, TEXAS WOMEN'S FOUNDATION, FROST BANK, HERITAGE AUCTIONS, HIGHGROUND ADVISORS, JACKSON WALKER,, MERRILL LYNCH – THE MAYNARD GROUP, PARKLAND FOUNDATION, QUEST CAPITAL MANAGEMENT, THE CATHOLIC FOUNDATION AND TOLLESON WEALTH MANAGEMENT. IT IS THE SPONSORS WHO MAKE POSSIBLE THE SOCIAL EVENTS AND PROVIDING EXCELLENT SPEAKERS.IN ADDITION, WE WOULD LIKE TO RECOGNIZE THE PATRONS: BISIGNANO HARRISON & NEUHOFF, CROCKETT, MCBRIDE & ASSOCIATES, DAVIS STEPHENSON, GLAST, PHILLIPS & MURRAY, GOLDIN PEISER & PEISER, PLAINSCAPITAL BANK, PROBITY ADVISORS, INC., SIGNET ART, SOUTHERN WEALTH MANAGEMENT AND STOUT. THE PATRON PROGRAM PROVIDES ADDITIONAL FUNDS TO SUPPORT THE COUNCIL'S ACTIVITIES.