Community Outreach
A big "thank you" to Laurel Stephenson, Diane Haselroth, Cindy Boss, Christine and Reagan Wakeman, Jean Schwartz, John McNair, Julie Buschman, Kristin Brown, and Scott Deke for participating in our inaugural Community Outreach volunteer events and helping to provide a fun and meaningful day for the residents of The Madison on Marsh and Diversicare of Lake Highlands on October 22! Our goal was to make sure the residents interacted with us and one another, laughed a little, and had fun with a lively game of Family Feud. We achieved all those goals and more!
In particular, thank you to the always adorable Reagan Wakeman for joining her mom at the Diversicare event and Scott Deke for a legendary hosting performance at both events!
Thanks again to everyone who participated!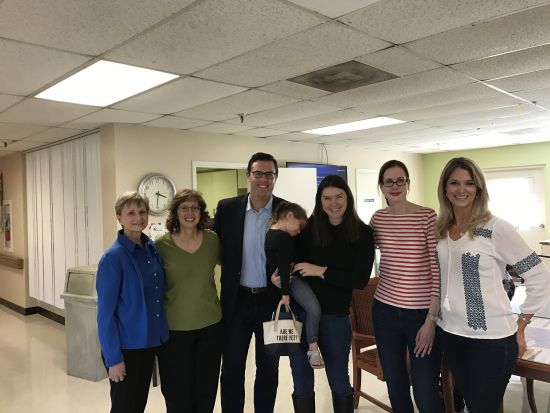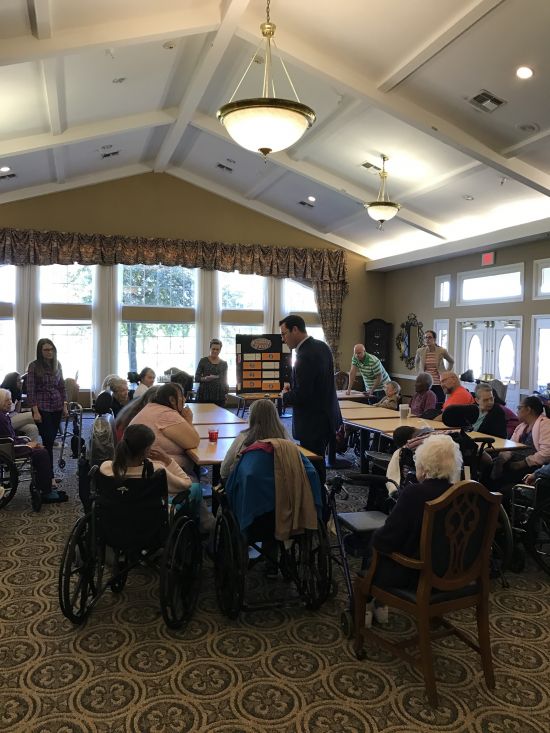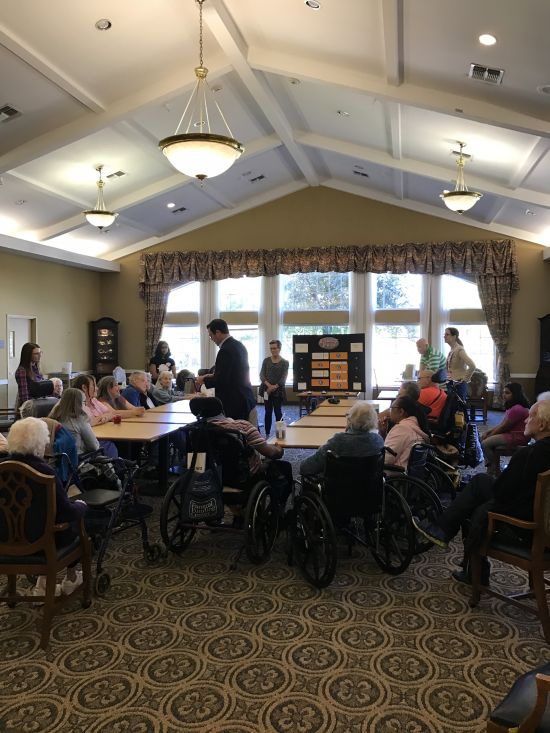 Volunteer Opportunities:
The following organizations provide DEPC members with opportunities to put their expertise to good use in addressing the estate planning related needs of the underprivileged in Dallas. Each of these organizations provides all of the training its volunteers will need to participate. Please email Teresa Moore at dallasepc@yahoo.com if you have previously volunteered with any of these organizations and would like to be listed as a contact person willing to provide DEPC members with additional information on volunteering.
Attorneys
Dallas Volunteer Attorney Program ("DVAP") - DVAP is a joint venture between the Dallas Bar Association and the Legal Aid of Northwest Texas that provides monthly "Wills Clinics" for financially disadvantaged clients. DVAP also operates a monthly Veterans Legal Clinic that gives attorneys the opportunity to provide veterans with legal assistance in a wide variety of areas, including wills/estate planning/probate matters.
http://dallasvolunteerattorneyprogram.org/
CPAs:
Volunteer Income Tax Assistance (VITA) and Tax Counseling for the Elderly (TCE) Programs: VITA and TCE are IRS sponsored programs that provide free tax return preparation assistance to individuals with low-to-moderate incomes.
https://www.irs.gov/individuals/irs-tax-volunteers
All Advisors:
Junior Achievement of Dallas – Volunteers serve as business role models and help at risk students acquire basic business skills and financial literacy through a volunteer-guided "adult for the day" exercise during which students work to develop a budget and make shopping and savings decisions based upon fictional personas.
Reminder: DEPC members wanting to volunteer for the October 22nd Senior Source sponsored event have the choice of joining fellow DEPC members at either of these locations:
The Madison on Marsh
2245 Marsh Lane
Carrollton, Texas 75006
Time: 10-11:30
Activity: Family Feud (Survey says…)
Diversicare of Lake Highlands
9009 White Rock Trail
Dallas, TX 75238
Time: 2-3:30
Activity: Ice Cream Social and games
Please email either Laurel Stephenson (laurel@davisstephenson.com) or Diane Haselroth (dhaselroth@traviswolff.com) by October 13th to let us know if you are interested in volunteering and your preferred location. DEPC members will only need to show up –food/games will be provided. Volunteers will also receive a free cap – either white or navy!
This event is a great way to give back to our community, be inspired by men and women with amazing life stories, and get to know your fellow DEPC members on a more meaningful basis!!