Estate/Asset Protection Planning/Generation 2 in Family Business
Date:
Thursday, May 2, 2019
Location:
Doubletree Hilton (Campbell Centre)
Speaker:
Christine Wakeman
BREAKFAST MEETING
THURSDAY, MAY 2, 2019
DOUBLETREE HILTON
(CAMPBELL CENTRE)
(8250 N. Central Expressway, Dallas, 75206)
ADDITIONAL GARAGE PARKING AVAILABLE ADJACENT TO HOTEL
(Breakfast is served 7:30-8:00; Program 8:00-9:00 A.M.)
RESERVATION DEADLINE: WEDNESDAY, APRIL 24 (5:00 P.M.)
(payment must be received by April 24 (5:00 P.M..)to guarantee a meal)
#GOALS: ESTATE/ASSET PROTECTION PLANNING FOR THE NEXT GENERATIONS
CHRISTINE WAKEMAN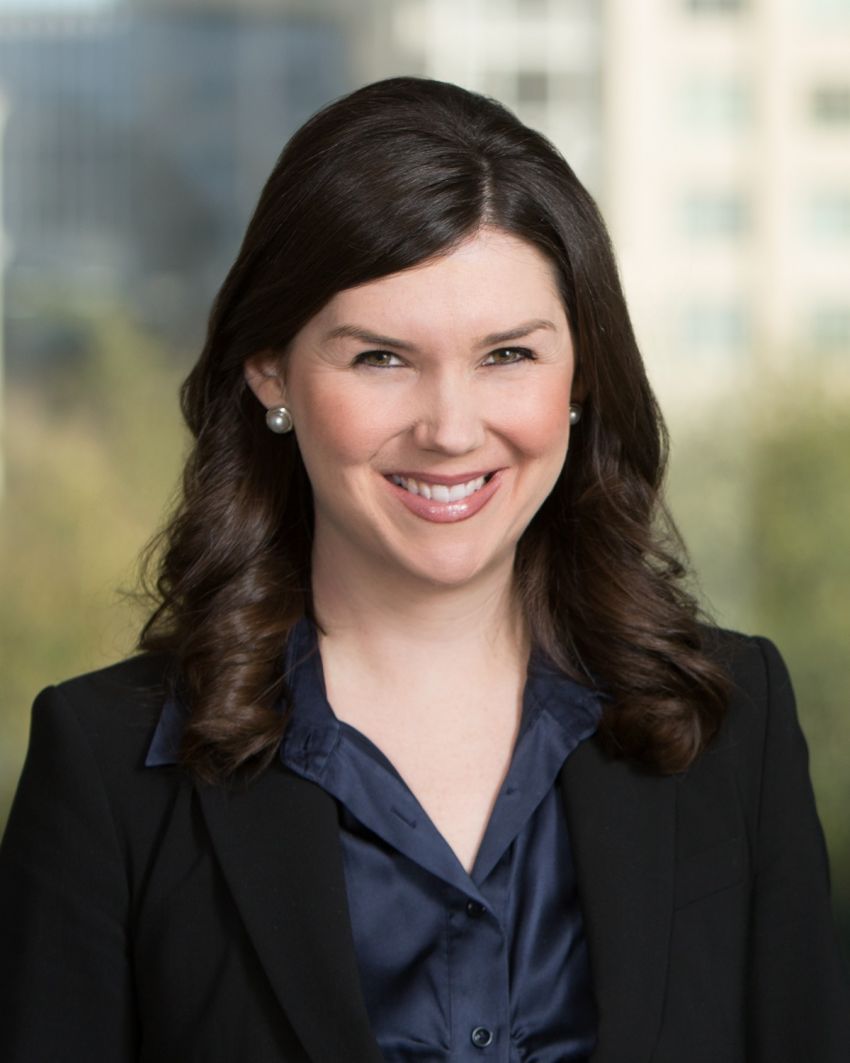 Sponsored by Parkland Foundation and Quest Capital Management
Have you ever heard the proverb "shirtsleeves to shirtsleeves in three generations"? Have you ever silently predicted that your client's family will suffer a similar fate? This program will explore the differences between the initial generation of wealth and subsequent generations. It will stress the importance of teaching financial literacy and communicating family goals and expectations to subsequent generations of wealth. Finally, this program will equip estate planners across multiple disciplines with tools to facilitate estate planning and asset protection strategies in second and third generations of wealth. Christine S. Wakeman is an associate attorney at Winstead PC in Dallas, Texas. She is board certified in Estate Planning and Probate Law by the Texas Board of Legal Specialization. She received her J.D. from Southern Methodist University Dedman School of Law, cum laude, and her B.A. from the University of Oklahoma. Ms. Wakeman focuses her practice on traditional estate planning with an emphasis on charitable planning and the transfer tax planning aspects of trusts and estates. Her experience includes drafting a variety of estate planning documents, preparing federal estate and gift tax returns and private letter rulings, assisting with Internal Revenue Service examinations, and assisting clients with private foundations, probate matters, fiduciary litigation, the creation and administration of various business entities, transfer tax planning, and pre-marital and post-marital property issues.
There is continuing ed credit pending for this presentation. The program handouts are paperless. The handout will be available to download on the website (Document Library) a few days prior to each meeting. YOU may print the handout if you prefer to have a handout at the meeting.
Note: Paid membership dues do not include meals. To register for the meeting, complete the form below, enclose a check (payable to Dallas Estate Planning Council) for the respective amount (indicated below) and mail to: Dallas Estate Planning Council, P.O. Box 38553, Dallas, TX 75238-8553. You may register online with a credit card payment on the website: go to www.dallasepc.org, look for "Upcoming Events" on the left column and click on the date – Event Details, scroll down to the bottom of the page and register. LOG IN IS NOT REQUIRED TO REGISTER. If you need a receipt, print out the confirmation page.
PREPAID MEALS: Members who have already paid in advance for all meetings for the year MUST register so we will have a count for the number of meals to prepare. PREPAID MEMBERS MUST REGISTER ON THE WEBSITE BY THE DEADLINE - go to www.dallasepc.org, look for "Upcoming Events" on the left column, click on the date for Event Details, scroll down to the bottom of the page and register.
THERE WILL BE 10 MEALS AVAILABLE FOR WALK-INS ON DAY OF MEETING (FIRST COME, FIRST SERVE). ALL OTHER WALK-INS WILL BE "PROGRAM ONLY". CREDIT CARDS ARE NOT ACCEPTED AT THE DOOR, CASH OR CHECK ONLY. Member: $37 (includes meal and program); Guest: $60 (includes meal and program);*Member-Program Only: $25 (*ONLY MEMBERS may choose "program only" for $25; $20 - GUEST - Emerging Professionals – FIRST MEETING (includes meal/program-MUST be 40 years of age or younger or less than 5 years in respective discipline – MUST REGISTER BY THE DEADLINE)
Name: ________________________________________
____$37 ___$60____$25 (Member-Program Only) ____$20 (GUEST EP-First Meeting)
E-mail: ________________________________________
Phone No: _____________________________________
WE WOULD LIKE TO THANK OUR MEETING SPONSORS: ARMANINO LLP, BESSEMER TRUST COMPANY, CLIFTON LARSEN ALLEN, COMMUNITIES FOUNDATION OF TEXAS, TEXAS WOMEN'S FOUNDATION, FROST BANK, HIGHGROUND ADVISORS, JACKSON, WALKER,, MERRILL LYNCH – MAYNARD GROUP, PARKLAND FOUNDATION, QUEST CAPITAL MANAGEMENT, THE CATHOLIC FOUNDATION AND TOLLESON WEALTH MANAGEMENT. IT IS THE SPONSORS WHO MAKE POSSIBLE THE SOCIAL EVENTS AND PROVIDING EXCELLENT SPEAKERS.IN ADDITION, WE WOULD LIKE TO RECOGNIZE THE PATRONS: ALTAVIEW ADVISORS, BISIGNANO HARRISON & NEUHOFF, CROCKETT, MCBRIDE & ASSOCIATES, DAVIS STEPHENSON, GLAST, PHILLIPS & MURRAY, GOLDIN PEISER & PEISER, PLAINSCAPITAL BANK, SIGNET ART AND THE CATHOLIC FOUNDATION. THE PATRON PROGRAM PROVIDES ADDITIONAL FUNDS TO SUPPORT THE COUNCIL'S ACTIVITIES.